Lanu Sculpture Park
Address: Kariniemen Puistotie, 15140 Lahti
Show map
Address: Kariniemen Puistotie, 15140 Lahti

Lanu Sculpture Park is situated in Kariniemi Park, and is an officially protected grove hill near the centre of Lahti. Amidst the wide range of luxuriant vegetation are works in concrete by sculptor Olavi Lanu of Lahti.
Twelve large concrete sculptures by sculptor Olavi Lanu were completed in 1992. The sculptures are both figurative and also feature natural objects such as a boulder, willow tree, or a twisted tree. Meandering footpaths tie the sculptures together into a park like setting. In the summer the sculptures are half covered with foliage, and snow in the winter. The Kariniemi residential area next to the ridge has survived in almost original condition and is a collection of family house architecture of the 1930s and 1940s and apartment buildings of the 1940s and 1950s.
Show more
Accommodation
Distance: 1.1 km
A traditional, pleasant hotel along the main street of Lahti. Superior rooms are an excellent accommodation alternative for more demanding customers!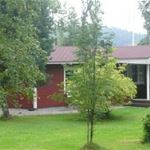 Cottages
Distance: 6 km
Kerttula is cozy wooden cottage, located in peaceful and quiet place on the shore of lake Vesijärvi. There is only 20 min drive away to Lahti, and a little bit more than 1 hour to Helsinki.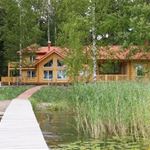 Cottages
Distance: 6.8 km
Villa Aleksi is spacious log villa made by Finnish Mammuttihirsi company. It has facilities for accommodation of 10 guests, so even bigger companies can stay together and relax from hustle and the bustle of big cities.