Located at only about seven kilometres from the centre of Lahti city, at Linnaistensuo Mire a real wilderness atmosphere can be experienced. Linnaistensuo is a typical example of a southern Finnish raised bog.
The tranquil mire landscape can be admired from the duckboard trail crossing it. The nature reserve covers an area of 200 hectares and contains examples of 15 different natural mire types, with a peat layer nearly three metres deep on average.

The Linnaistensuo nature reserve was formed to protect a representative sample of nature typical to the mires of the Lahti region. Most of the mires in Lahti region have been drained by ditches and taken into forestry use. At Linnaistensuo the ditches have been blocked to restore the natural state of the mire. Majority of the nature values remained. Linnaistensuo Mire belongs to the Natura 2000 network of the European Union.
Show more
Accommodation
Distance: 6.7 km
A traditional, pleasant hotel along the main street of Lahti. Superior rooms are an excellent accommodation alternative for more demanding customers!
Cottages
Distance: 11.5 km
Taivaanranta is a luxurious villa , located in a sunny place near the lake Kivijärvi. Up to 8+2 people can be accommodated in the villa. Taivaanranta is decorated in a modern style.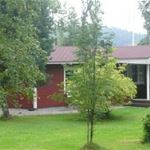 Cottages
Distance: 13.6 km
Kerttula is cozy wooden cottage, located in peaceful and quiet place on the shore of lake Vesijärvi. There is only 20 min drive away to Lahti, and a little bit more than 1 hour to Helsinki.