The nationally valuable Ritamäki nature reserve is located in the city of Lahti, in the park area of Mukkula Manor. On the nature trail running through the groves, you may come across endangered plants and rare fungi and lichens.
Ritamäki nature reserve is a nationally valuable grove area, protected as early as 1962. Ritamäki was originally part of the park of Mukkula Manor, which was built in the 18th century. What makes the area valuable is the lush and diverse herb-rich forest with noble deciduous trees, decaying trees and European hazels. The nature trail in the area gives a good picture of Ritamäki's habitats and takes the walker, apart from the groves, to the spruce forest of the northern slope of Ritamäki hill and the shore of the Lake Vesijärvi.

The Ritamäki nature reserve, together with Kilpiäistenpohja nature reserve, Kilpiäinen woodpecker forest and Mukkula manor park, is one of the most interesting nature entities in Lahti.

Ritamäki nature reserve is situated about five kilometers away from the city center of Lahti, which makes the place easily accessed by bicycle, for example. The nature reserve can be reached by bus as well, up-to-date timetables can be found at https://lahti.digitransit.fi/. For those who arrive by car, there are parking spaces in the parking area of Mukkula Manor.
Show more
Accommodation
Distance: 4 km
A traditional, pleasant hotel along the main street of Lahti. Superior rooms are an excellent accommodation alternative for more demanding customers!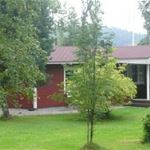 Cottages
Distance: 4.9 km
Kerttula is cozy wooden cottage, located in peaceful and quiet place on the shore of lake Vesijärvi. There is only 20 min drive away to Lahti, and a little bit more than 1 hour to Helsinki.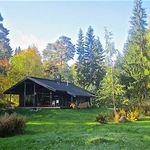 Cottages
Distance: 5.4 km
Wooden/log cottage by Lake Vesijärvi, 12 km north-west of Lahti.