Lake Kutajärvi is located south of Lake Vesijärvi. These two became separate lakes due to the drops in the water levels of Lake Vesijärvi. Lake Kutajärvi is part of the national Waterfowl Habitats Conservation Programme and the Natura 2000 -network. There are two bird observation towers in the area. There is a nature trail leading up to the bird observation tower and the trail includes information boards.
You can get to the bird observation tower for example from the Rantatie road on a trail. The road has been marked with a ''Kutajärven lintutorni'' signpost. There is a small parking lot for a few cars next to the signpost. From the Lahti city center it is about 15 kilometers to this destination, so it can be cycled also. It is also possible to get to the Lake Kutajärvi by bus, which goes to the old stone church of Hollola. When using the bus it is recommended to drop off at Kutajärvi old-people's home. On the trail there are information boards about the vegetation, fauna and especially the birdlife of the Kutajärvi area.
Show more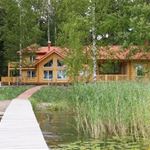 Cottages
Distance: 4.1 km
Villa Aleksi is spacious log villa made by Finnish Mammuttihirsi company. It has facilities for accommodation of 10 guests, so even bigger companies can stay together and relax from hustle and the bustle of big cities.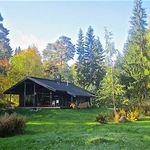 Cottages
Distance: 4.3 km
Wooden/log cottage by Lake Vesijärvi, 12 km north-west of Lahti.