Lapakisto
Address: Ristikankaantie 210, 15540 Nastola
Show map
Address: Ristikankaantie 210, 15540 Nastola

The Lapakisto conservation area covers an area of 230 hectares, of which 18 hectares is covered by water. There are many places worth seeing in the Lapakisto area. One of the most stunning places is Pitkäjärvenvuori Hill, the top of the hill being 45 meters above the surface of Lake Pitkäjärvi. The area has different types of trails of varying lengths that have been marked on trees with identifying colours.
Show more
Cottages
Distance: 6.6 km
Taivaanranta is a luxurious villa , located in a sunny place near the lake Kivijärvi. Up to 8+2 people can be accommodated in the villa. Taivaanranta is decorated in a modern style.
Accommodation
Distance: 11.2 km
A traditional, pleasant hotel along the main street of Lahti. Superior rooms are an excellent accommodation alternative for more demanding customers!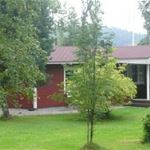 Cottages
Distance: 17.2 km
Kerttula is cozy wooden cottage, located in peaceful and quiet place on the shore of lake Vesijärvi. There is only 20 min drive away to Lahti, and a little bit more than 1 hour to Helsinki.