Bikepacking tip | Kankaantaka - A Tour of Seven Villages
Address: Kirkkotie 16, 15880 Hollola
Show map
Address: Kirkkotie 16, 15880 Hollola

The Tour of Seven Villages traverses rolling agricultural landscape in a regionally and nationally valuable cultural setting in Hollola.
Kankaantaka area, located right in the heart of Hollola, is an old name for an area consisting the seven villages of Aikkala, Hälvälä, Jarvala, Nokkola, Untila, Utula and Vesala. Kankaantaka is one of the oldest residential areas in Finland. Come and explore the stunning traditional landscapes of Kankaantaka and take advantage of what the area has to offer!

The tour is approximately 5-9 kilometers long and it runs on a gravel country road and it is also ideal for cycling. Alternative starting points for the tour (with car parking) include:

- Niipala farm (Kirkkotie 16, Hollola) www.niipalantila.fi
- Kinnari farm (Soramäentie 1, Hollola) www.kinnarintila.fi
- Restaurant Hollolan Hirvi (Aikkalantie 37, Hollola) www.hollolanhirvi.fi
- Kylä-Hentilä Stables (Jarvalantie 137, Hollola) www.kyla-hentila.fi

Learn more about the villages by booking a local guide for your tour! Contact: ilkka.sipila@hollolanhirvi.fi, tel. +358 (0)40 502 7675
Show more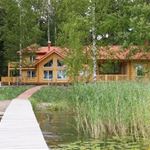 Cottages
Distance: 6.3 km
Villa Aleksi is spacious log villa made by Finnish Mammuttihirsi company. It has facilities for accommodation of 10 guests, so even bigger companies can stay together and relax from hustle and the bustle of big cities.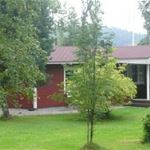 Cottages
Distance: 6.7 km
Kerttula is cozy wooden cottage, located in peaceful and quiet place on the shore of lake Vesijärvi. There is only 20 min drive away to Lahti, and a little bit more than 1 hour to Helsinki.