Lahti Harbour | Sibelius Hall Congress and Concert Centre
Адрес: Ankkurikatu 7, 15140 Lahti
Показать на карте
Адрес: Ankkurikatu 7, 15140 Lahti

The impressive wooden concert and congress centre was built on the Vesijärvi waterfront in spring 2000. Sibelius Hall combines industrial history with modern, wooden architecture. Its beautiful Main Hall is known internationally for its excellent acoustics. A masterpiece of modern wood architecture, combining the historic carpentry factory with modern architecture. Lahti Symphony Orchestra concerts provide a way to enjoy the wonderful acoustics of the main hall. The repertoire also includes light music and stars from the world of entertainment. Finlandia club hosts gigs from Finland's finest in rock, pop, hiphop and heavy metal.
House tours:
Sibelius Hall organizes house tours for groups upon reservation. The house tour covers the history and architecture of the house and introduces the premises of Sibelius Hall. The house tour is available in Finnish, English, Swedish, French and Russian.
In addition to being an oval-shaped concert hall, the Main Hall serves as a meeting and conference facility, providing an atmospheric setting. Capacity:
up to 1,100 people. Forest Hall is the heart of Sibelius Hall, combining its various sections. The view over Lake Vesijärvi makes Forest Hall a unique
exhibition and trade fair facility throughout the year. Capacity: up to 1,500 people.
The Congress Wing has five versatile meeting facilities for 20–140 people, all with beautiful views over the lake, into the setting sun. Carpenter's Hall and Carpenter's Workshop, as well as the sauna section, provide
additional capacity for events and meetings. Carpenter's Hall serves as a banquet or concert venue as well. Located at street level, the Lastu Restaurant
serves lunch and also provides a setting for small events and intermission catering. Sibelius Hall has hosted hundreds of highlevel
meetings, festivals and events, such as Cleantech Venture Day, FINPIN, an
unofficial summit of the European Council and the 2016 Smart Cities in Smart Regions event. Sibelius Hall's highly professional staff ensure that the requirements of your event are met in the finest detail.

With its building volume of nearly 90,000 cubic metres, the Sibelius Hall comprises four sections: a restored joinery shop, the hall building, and Metsähalli Hall (which joins the first two), as well as a congress wing connected to the complex by a glass corridor. All the load-bearing structures in the newer parts are made of wood.
Examples of events organized on the premises include meetings, conferences, trade fairs, sports events, gala luncheons, exhibitions, and different types of celebrations and parties.
Показать больше
О этой деятельности
Phone number
+358 (0)50 398 5812, (0)50 398 5809
Website
Близлежащие гостиницы/жилье
Accommodation
Расстояние: 1,4 км
A traditional, pleasant hotel along the main street of Lahti. Superior rooms are an excellent accommodation alternative for more demanding customers!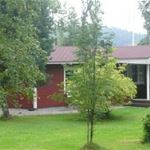 Cottages
Расстояние: 5,9 км
Kerttula is cozy wooden cottage, located in peaceful and quiet place on the shore of lake Vesijärvi. There is only 20 min drive away to Lahti, and a little bit more than 1 hour to Helsinki.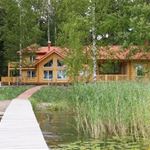 Cottages
Расстояние: 6,7 км
Villa Aleksi is spacious log villa made by Finnish Mammuttihirsi company. It has facilities for accommodation of 10 guests, so even bigger companies can stay together and relax from hustle and the bustle of big cities.