Lahti Harbour | Water Organ, the musical fountain
Адрес: Kariniemen puisto, Pikku-Vesijärvi, 15140 Lahti
Показать на карте
Адрес: Kariniemen puisto, Pikku-Vesijärvi, 15140 Lahti

The musical fountain is located in Pikku-Vesijärvi park by the lake Vesijärvi and the harbor of Lahti. The show consists of music and spectacular water jets. The music is from movies, musicals and other well-known classics.

Note! Musical show is paused for now (14.6.2021)
In summertime between June and September there is show everyday at 1pm and 6pm. The show lasts around fifteen minutes.
In winter time, depenging on frost, from October until the end of November the show is every night at 7pm.
Показать больше
Близлежащие гостиницы/жилье
Accommodation
Расстояние: 906 метров
A traditional, pleasant hotel along the main street of Lahti. Superior rooms are an excellent accommodation alternative for more demanding customers!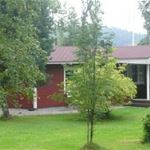 Cottages
Расстояние: 6 км
Kerttula is cozy wooden cottage, located in peaceful and quiet place on the shore of lake Vesijärvi. There is only 20 min drive away to Lahti, and a little bit more than 1 hour to Helsinki.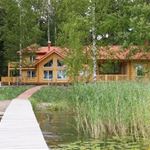 Cottages
Расстояние: 6,9 км
Villa Aleksi is spacious log villa made by Finnish Mammuttihirsi company. It has facilities for accommodation of 10 guests, so even bigger companies can stay together and relax from hustle and the bustle of big cities.