Pajulahti | Pajulahti Adventure Park
Адрес: Pajulahdentie 167, 15560 Nastola
Показать на карте

Адрес: Pajulahdentie 167, 15560 Nastola

Pajulahden Seikkailupuisto is an adventure park built in the woods which consists of immersive slides, challenging climbing sections and nerve-demanding obstacles, both high and low. You are free to pick a path of your choice to start with and then proceed towards the more demanding ones.
The Adventure Park at Pajulahti is an active amusement park, where the adventurer proceeds by using their own body and problem solving skills.

There are 11 different paths, with 177 different obstacles and tasks along the 2.4 km long route. Take hold of the challenge and hop on to the adventure!
Показать больше
О этой деятельности
Opening hours
Open every day in the summer from 1.6. – 12.8.2018 See website for full details of all opening times
Близлежащие гостиницы/жилье
Cottages
Расстояние: 10,4 км
Taivaanranta is a luxurious villa , located in a sunny place near the lake Kivijärvi. Up to 8+2 people can be accommodated in the villa. Taivaanranta is decorated in a modern style.
Accommodation
Расстояние: 14,9 км
A traditional, pleasant hotel along the main street of Lahti. Superior rooms are an excellent accommodation alternative for more demanding customers!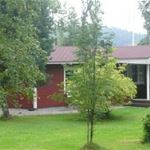 Cottages
Расстояние: 21,2 км
Kerttula is cozy wooden cottage, located in peaceful and quiet place on the shore of lake Vesijärvi. There is only 20 min drive away to Lahti, and a little bit more than 1 hour to Helsinki.