Адрес: Kaarikatu 26, 15100 Lahti

Riding the city train is a nice way to see various parts and sights of the city.
In summertime 2021 Puksu will operate between 21.6.-10.8.2021 daily from Monday to Sunday, depending on weather conditions .
Tour takes 55 minutes and you can hop on from these three stops: Laune Family Park, Rauhankatu (near the Lahti Market Squere)
Departures are from Laune Family Park.

Timetable (Note! time is approx. time at the stop):

Laune Family Park
At 10.00
At 11.30
At 13.00
At 14.30

Rauhankatu (opposite to entrance to Market Square garage)
At 10.40
At 12.10
At 13.40
At 15.10

Rates:
Adult 6 € / person
Child 7-15 years 3 € / person
Child 3-6 years 2€ / person
Children under 3 years are free of charge.
Please prepare for payment in cash
Показать больше
Близлежащие гостиницы/жилье
Accommodation
Расстояние: 1,7 км
A traditional, pleasant hotel along the main street of Lahti. Superior rooms are an excellent accommodation alternative for more demanding customers!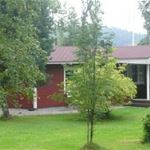 Cottages
Расстояние: 7,5 км
Kerttula is cozy wooden cottage, located in peaceful and quiet place on the shore of lake Vesijärvi. There is only 20 min drive away to Lahti, and a little bit more than 1 hour to Helsinki.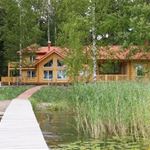 Cottages
Расстояние: 8,2 км
Villa Aleksi is spacious log villa made by Finnish Mammuttihirsi company. It has facilities for accommodation of 10 guests, so even bigger companies can stay together and relax from hustle and the bustle of big cities.