Адрес: Viipurintie 1, 15150 Lahti

Kankurin Ilo is a gift, interior decoration and handcraft boutique in Lahti for those who are interested in weaving. From the boutique you can find a big selection of handcrafts made by local artisans such as hand-made carpets, shawls, Karelian textiles, sauna products and gift items. Kankurin Ilo also organizes handicraft courses and can make rag rugs based on customers wishes.
Показать больше
Близлежащие гостиницы/жилье
Accommodation
Расстояние: 1,4 км
A traditional, pleasant hotel along the main street of Lahti. Superior rooms are an excellent accommodation alternative for more demanding customers!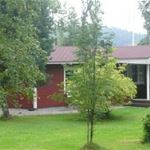 Cottages
Расстояние: 8,3 км
Kerttula is cozy wooden cottage, located in peaceful and quiet place on the shore of lake Vesijärvi. There is only 20 min drive away to Lahti, and a little bit more than 1 hour to Helsinki.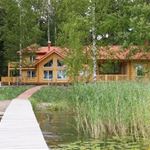 Cottages
Расстояние: 9,2 км
Villa Aleksi is spacious log villa made by Finnish Mammuttihirsi company. It has facilities for accommodation of 10 guests, so even bigger companies can stay together and relax from hustle and the bustle of big cities.