Soisalmensuo conservation area is situated east of the Lake Iso-Tiilijärvi. The area is surrounded by good hiking trails, and the conservation area is marked clearly. Duckboards have been laid across the swamp area, allowing visitors to come and admire the beautiful swamp landscape.
At the southern end of lake Iso-Tiilijärvi is an information board at the start of the duckboards and also at the other end. The conservation area acreage is 34,4 hectares in total.

It is easy to travel to the area by foot, bicycle, car or bus. For cars there is a parking lot near the southern coast of lake Iso-Tiilijärvi. With buses 4A, 4B or 3 you can get easily to Terveystie or Tiilijärventie roads, from where it is about one kilometer to the conservation area. See Lahden Seudun Liikenne website, https://lahti.digitransit.fi/, for bus routes.
Показать больше
Близлежащие гостиницы/жилье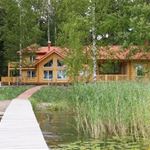 Cottages
Расстояние: 2,7 км
Villa Aleksi is spacious log villa made by Finnish Mammuttihirsi company. It has facilities for accommodation of 10 guests, so even bigger companies can stay together and relax from hustle and the bustle of big cities.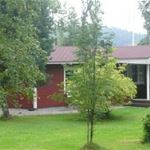 Cottages
Расстояние: 2,8 км
Kerttula is cozy wooden cottage, located in peaceful and quiet place on the shore of lake Vesijärvi. There is only 20 min drive away to Lahti, and a little bit more than 1 hour to Helsinki.
Cottages
Расстояние: 4,1 км
Roundlog cottage by Lake Vesijärvi, 12 km north-west of Lahti.