Адрес: Jokimaankatu 6, 15700 Lahti

Jokimaan Ravikeskus (Jokimaa horse racing centre), which is located just 6 km from Lahti city centre, regularly hosts top horse racing events and many other kinds of large events. Lunch restaurant Jokimaa offers tasty lunch from Monday to Friday.
Jokimaa has hosted a Neste Oil Rally super special stage and the Power Cup junior volleyball tournament, for instance. The main building contains a restaurant auditorium with 600 seats, stands with 1,100 seats, a cafe with 300 seats, as well as a betting hall and other guest facilities.
Показать больше
Близлежащие гостиницы/жилье
Accommodation
Расстояние: 5,7 км
A traditional, pleasant hotel along the main street of Lahti. Superior rooms are an excellent accommodation alternative for more demanding customers!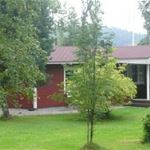 Cottages
Расстояние: 9,5 км
Kerttula is cozy wooden cottage, located in peaceful and quiet place on the shore of lake Vesijärvi. There is only 20 min drive away to Lahti, and a little bit more than 1 hour to Helsinki.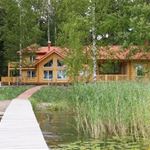 Cottages
Расстояние: 10,1 км
Villa Aleksi is spacious log villa made by Finnish Mammuttihirsi company. It has facilities for accommodation of 10 guests, so even bigger companies can stay together and relax from hustle and the bustle of big cities.