Адрес: Paasikivenkatu, 15110 Lahti

Fellman Park covers an area of five hectares, part of which is lawn. The park served as the starting point and service area for the international Baltic Chain Tour cycling event.
As the Finnish Civil War reached its end in 1918 the field was occupied as the Red Guards' aggregation camp where 20.000 male prisoners and thousands of women and children were held captive. In 1958 the city government ruled the Fellman's field area to be overhauled to a national park like area. The city gardener Erkki Kivivuori was given the duty. In 1978, sixty years after the end of the Civil War, Erkki Kannasto's Red Captive –monument was erected in the park. Urho Kekkonen, the President of the republic of Finland of that era, was also present in the statue's great unveiling event.
Показать больше
Близлежащие гостиницы/жилье
Accommodation
Расстояние: 808 метров
A traditional, pleasant hotel along the main street of Lahti. Superior rooms are an excellent accommodation alternative for more demanding customers!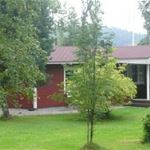 Cottages
Расстояние: 6,2 км
Kerttula is cozy wooden cottage, located in peaceful and quiet place on the shore of lake Vesijärvi. There is only 20 min drive away to Lahti, and a little bit more than 1 hour to Helsinki.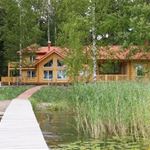 Cottages
Расстояние: 7 км
Villa Aleksi is spacious log villa made by Finnish Mammuttihirsi company. It has facilities for accommodation of 10 guests, so even bigger companies can stay together and relax from hustle and the bustle of big cities.