Entrance ticket to Pajulahti Adventure Park
Адрес: Alv rek. FI10071574, 15560 Nastola
Дата: Вторник 13 июл 2021 - суббота 30 окт 2021
Показать на карте

Адрес: Alv rek. FI10071574, 15560 Nastola

Save money and buy your tickets from VisitLahti Online Shop!
Finland´s largest adventure park in Sports Centre Pajulahti is a network of tracks built high up in the trees. There are altogether 177 elements on a distance of over 2,4 km of tracks! Find yourselves on high up on the trees in Finnish forest.You can choose the track you start from and move on to the more difficult ones. There are nets, zip-lines, slides, climbing and many fun tracks. The price includes a three hour ticket to the park.

TICKETS:
One-time ticket 24 € (all tracks)
Children's tracks 14 € (4 pcs, of which 2 tracks for over 100cm tall children)
Family ticket 75 € (2 adults + 2 children under 16 y)

VISITING HOURS:

May
Sat-Sun 12:00 - 18:00

June
Mon-Sat 12:00 - 19:00
Sun 12:00 - 18:00

July
Mon-Sat 12:00 - 20:00
Sun 12:00 - 18:00

August 1-10.8.
Mon-Sat 12:00 - 20:00
Sun 12:00 - 18:00

August 11.-29.8.
Wed-Sat 12:00 - 20:00
Sun 12:00 - 18:00

September
Thu - Sun 12:00 - 18:00

October
Sat 12:00 - 17:00

Autumn holidays week 42 and 43 Wed-Sat 12:00 - 17:00


Please note that there may be urgent changes in the opening hours due to for example weather conditions.

Supplier terms of reservation and cancellation:
After payment you'll get a reservation confirmation in your email. The confirmation is your ticket to the adventure park. In case of a cancellation there is no refund allowed.
Показать больше
Близлежащие гостиницы/жилье
Cottages
Расстояние: 10,5 км
Taivaanranta is a luxurious villa , located in a sunny place near the lake Kivijärvi. Up to 8+2 people can be accommodated in the villa. Taivaanranta is decorated in a modern style.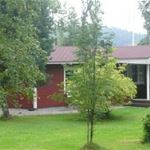 Cottages
Расстояние: 21,4 км
Kerttula is cozy wooden cottage, located in peaceful and quiet place on the shore of lake Vesijärvi. There is only 20 min drive away to Lahti, and a little bit more than 1 hour to Helsinki.
Accommodation
Расстояние: 15,1 км
A traditional, pleasant hotel along the main street of Lahti. Superior rooms are an excellent accommodation alternative for more demanding customers!