Адрес: Hennalankatu 257, rak. 46, 15700 Lahti

Hennala Klubi is a modern, elegant and versatile party and meeting facility at the historic Hennala military base, only few kilometers from the Lahti center. Originally the house was built at 1913 and was used by a cavalry regiment. Already in 1917 it became the warrant officer's club. We are proud and happy to continue the celebration tradition!

Company events
Hennala Klubi is an excellent facility for company meetings, trainings, customer events and parties. The training room has AV-equipment and a wireless network. The room is suitable for 40 persons in a class room format and 80 persons in a lecture format.

Celebrations
Hennala Klubi provides a unique venue for unforgettable and enchanting events and parties. The facility is excellently suited for 20 – 80 person events e.g. weddings, christenings, anniversaries or graduations. The fully modernized and stylish celebration facility consists of a main hall and a tastefully decorated, intimate club room.

At Hennala Klubi you can tailor make your own event or celebration. You can also bring your own food and beverages. The kitchen meets restaurant standards. It has a cold room, fan oven for heating the food, induction stove and industrial dishwasher. For catering services we recommend our co-operative partner Restaurant Roux. There is plenty of free parking space near Hennala Klubi for busses or private cars.
For more information, please do not hesitate to contact us! We welcome you to book a time to visit the facility to see more.
Показать больше
Близлежащие гостиницы/жилье
Accommodation
Расстояние: 2,4 км
A traditional, pleasant hotel along the main street of Lahti. Superior rooms are an excellent accommodation alternative for more demanding customers!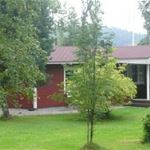 Cottages
Расстояние: 6,6 км
Kerttula is cozy wooden cottage, located in peaceful and quiet place on the shore of lake Vesijärvi. There is only 20 min drive away to Lahti, and a little bit more than 1 hour to Helsinki.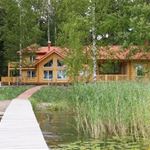 Cottages
Расстояние: 7,4 км
Villa Aleksi is spacious log villa made by Finnish Mammuttihirsi company. It has facilities for accommodation of 10 guests, so even bigger companies can stay together and relax from hustle and the bustle of big cities.