Lahden Upseerikerho | The Officer's Club of Lahti
Адрес: Hennalankatu rak. 7, 15700 Lahti
Показать на карте
Адрес: Hennalankatu rak. 7, 15700 Lahti

The Lahti Officers' Club, built in 1913, is located in the Hennala barracks area, about 2 km from the center. The officers 'club offers great facilities for large family parties, but also cozy spaces for smaller occasions. A tasty buffet lunch is served on weekdays.
The facilities of the officers' club are a carefully restored, valuable atmosphere, consisting of a ballroom, three traditional rooms, a billiard room and a bar. Each room of the officers 'club has its own special atmosphere.

A table setting for 20-175 people can be built in the ballroom under the crystal chandeliers. Smaller traditional rooms can seat 5-50 people. There is also a bar and a billiard room. A buffet is built into the billiard room, which is easily accessible from every space. When all the facilities are in use, up to 275 people can party on the facilities.
Показать больше
Близлежащие гостиницы/жилье
Accommodation
Расстояние: 2,5 км
A traditional, pleasant hotel along the main street of Lahti. Superior rooms are an excellent accommodation alternative for more demanding customers!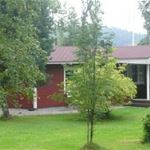 Cottages
Расстояние: 6,6 км
Kerttula is cozy wooden cottage, located in peaceful and quiet place on the shore of lake Vesijärvi. There is only 20 min drive away to Lahti, and a little bit more than 1 hour to Helsinki.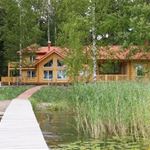 Cottages
Расстояние: 7,3 км
Villa Aleksi is spacious log villa made by Finnish Mammuttihirsi company. It has facilities for accommodation of 10 guests, so even bigger companies can stay together and relax from hustle and the bustle of big cities.