Guided nature tours all year round. Excursions are offered almost daily for individual travelers. Book your excursion from the Best Lake Nature Adventures online store. Try for example kayaking trips, hiking trips to the Lapakisto nature reserve, cycling trips, snowshoeing or gathering wild food. There are also easily accessible City Nature Trail tours, for example from Lahti Sports Center, within walking distance of downtown hotels.
Excursions available also for groups on request. Please ask for an offer!
Показать больше
Близлежащие гостиницы/жилье
Cottages
Расстояние: 6,5 км
Taivaanranta is a luxurious villa , located in a sunny place near the lake Kivijärvi. Up to 8+2 people can be accommodated in the villa. Taivaanranta is decorated in a modern style.
Accommodation
Расстояние: 11,3 км
A traditional, pleasant hotel along the main street of Lahti. Superior rooms are an excellent accommodation alternative for more demanding customers!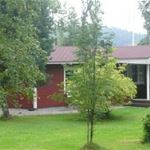 Cottages
Расстояние: 17,3 км
Kerttula is cozy wooden cottage, located in peaceful and quiet place on the shore of lake Vesijärvi. There is only 20 min drive away to Lahti, and a little bit more than 1 hour to Helsinki.