Snowmobile or ATV safari in Messilä | Jump Up
Адрес: Messiläntie 308, 15980 Hollola
Дата: Вторник 13 июл 2021 - пятница 31 дек 2021
Показать на карте
Адрес: Messiläntie 308, 15980 Hollola

Experience the charms of the forest on a guided snowmobile or ATV safari in Messilä.
The trail follows an easy terrain through the paths of Messilä. The route is planned according to the customer's skill level. Therefore, no previous experience is needed. During the snowless season the safari will be done with ATV (all terrain vehicles).

The price includes equipment and a one hour guided safari so that the customer can drive with his own vehicle and the guide his own. It takes about 15 minutes to put on the equipment, so please arrive in time. The age limit is 18 years and one must have a driving license. Ask about family trips directly from Jump Up.

Departure:
Messilä Ski Resort, Safari House
Messiläntie 308, Hollola
The Jump Up Safari House is located behind the Messilä Markkinaravintola restaurant.
Please call +358 44 760 1114 to agree on the start time of the safari.

Transportation from Lahti city center hotels and Lahti Travel Center to Messilä:
If you need transport from Lahti city to Messilä, you can book it here at the same time. First select the desired safari time and you can book the transfer in the next step. Transport price 20 € / round trip for max four people. Transportation leaves half an hour before the start of the safari. Confirm the pick-up location where you will be picked up by calling +358 44 760 1114. If you need transport for a larger group, book the transport at +358 44 760 1114.

Terms of booking & cancellation:
Reservations at the latest 2 days before the safari. Cancellations free of charge no later than 2 days before the safari, after that a full payment will be charged. Snowmobile safari has weather permitting. If the safari cannot be executed at the time desired by the customer due to weather conditions, the safari will be moved to another time. The minimum group size is two persons.
Показать больше
Близлежащие гостиницы/жилье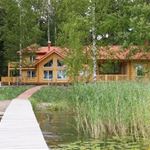 Cottages
Расстояние: 1,4 км
Villa Aleksi is spacious log villa made by Finnish Mammuttihirsi company. It has facilities for accommodation of 10 guests, so even bigger companies can stay together and relax from hustle and the bustle of big cities.
Cottages
Расстояние: 2,5 км
Roundlog cottage by Lake Vesijärvi, 12 km north-west of Lahti.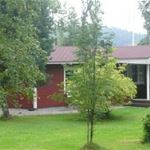 Cottages
Расстояние: 767 метров
Kerttula is cozy wooden cottage, located in peaceful and quiet place on the shore of lake Vesijärvi. There is only 20 min drive away to Lahti, and a little bit more than 1 hour to Helsinki.