This tour lets you discover local, award-winning micro breweries and distilleries located at Southern Finland!
Day 1
Arrival to Helsinki. Departure by rental car to a small village, located about 100 km from Helsinki. Overnight in a privately owned, cozy hotel located at the village center. Guided brewery tour.

Day 2
After breakfast, departure to Tampere. One the way, optional visits & lunch. Overnight in centrally located hotel. Free evening to explore the city.

Day 3
After breakfast, tour to two breweries in Tampere region. Both tours give you a special insight of brewing process from the beginning, stories of past and present and needless to say, tastings of the best beers. Free evening.

Day 4
After breakfast departure to Jyväskylä. Overnight in centrally located hotel. Guided beer and delicacy walk in Jyväskylä during which you eat and drink like local!

Day 5
After breakfast, departure to Lahti. On a way optional visits. Two-nights accommodation in a hotel in city center. Guided tour at one of the oldest distilleries in Finland & dinner.

Day 6
Check-out and visit at a local micro brewery. After the tour, departure to Helsinki and on the way, visit at Hartwall Brewery Factory's new visitor centre. Hartwall is one of the biggest breweries in Finland.

Duration: 6 days / 5 nights
Group size: Min. 4 persons
Availability: On request and according to availability (best season May-September)
Optionals: Rental car, meals

Please contact the provider for more detailed program and price information.
Показать больше
О этой деятельности
Информация о ценах
Kindly contact to supplier.
Близлежащие гостиницы/жилье
Accommodation
Расстояние: 98 метров
A traditional, pleasant hotel along the main street of Lahti. Superior rooms are an excellent accommodation alternative for more demanding customers!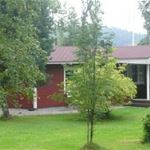 Cottages
Расстояние: 7 км
Kerttula is cozy wooden cottage, located in peaceful and quiet place on the shore of lake Vesijärvi. There is only 20 min drive away to Lahti, and a little bit more than 1 hour to Helsinki.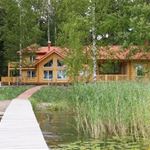 Cottages
Расстояние: 7,9 км
Villa Aleksi is spacious log villa made by Finnish Mammuttihirsi company. It has facilities for accommodation of 10 guests, so even bigger companies can stay together and relax from hustle and the bustle of big cities.