Адрес: Rekolanpolku 65, 15700 Hollola

Ten km from Lahti center, tucked away in the small rural village of Miekkiö is the winery that placed Finland on the world's wine map. Using wild ingredients gathered from the Finnish forests and berries grown locally, Ainoa's wines have won awards in Germany, the US and the prestigious competitions of France. In 2019 Ainoa Winery was awarded the Embla Nordic Food Artisan trophy for their contribution to Nordic food culture.
We offer tours, tastings and direct sales for our products containing < 13% Alc., as well as a selection of high-quality products from other local companies.

Sit and enjoy a glass of wine outdoors in the summer sun or pre-book a structured food/wine pairing to experience the wonder of how a proper combination can generate enjoyment above its individual elements.

See how we use methods based on southern European winemaking traditions to make the best berry wines in the world.
Показать больше
Близлежащие гостиницы/жилье
Accommodation
Расстояние: 8,1 км
A traditional, pleasant hotel along the main street of Lahti. Superior rooms are an excellent accommodation alternative for more demanding customers!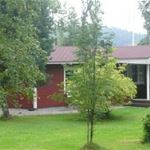 Cottages
Расстояние: 12,5 км
Kerttula is cozy wooden cottage, located in peaceful and quiet place on the shore of lake Vesijärvi. There is only 20 min drive away to Lahti, and a little bit more than 1 hour to Helsinki.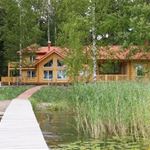 Cottages
Расстояние: 13,1 км
Villa Aleksi is spacious log villa made by Finnish Mammuttihirsi company. It has facilities for accommodation of 10 guests, so even bigger companies can stay together and relax from hustle and the bustle of big cities.