Experience the green nature of Seelammi on our accessible excursion, which includes transportation by Lakkapää Travel high-quality accessible buses, as well as a guided nature experience with the nature guide of the Best Lake Nature Adventures.
In the vicinity of the Pajulahti Sports Center, you will find the magnificent nature site Seelammi. On the shore of the Seelammi pond there is a completely accessbile shed with campfire sites. Come with your group to enjoy the peace of nature with our nature guide. You can choose from two different themes for the nature trip:

Option 1: Beautiful images
Along the route, we photograph the nature with our mobile phones. We relax by the campfire and go through the pictures.

Option 2: Nature nearby
Opening the senses - guided mindfullness exercises around Seelammi. Finally, relax by the campfire and talk about the meaning of nature.

The price of the trip includes transportation by Lakkapää bus max. 30 kilometers from the Sports Center Pajulahti. For example, if you spend a meeting day in the center of Lahti, this three-hour trip is well suited as a side program. If you need other transport in addition to the trip, we will be happy to make an offer.

PRICE
max. 10 people, price from 60 € / person
Including a two-hour excursion with one nature guide and transport by 16-22-seat bus with 1-4 wheelchair spaces and 13 regular seats.

11-20 people, price from 43 € / person
Including a two-hour excursion with two nature guides and transportation by a large wheelchair-accessible bus with 7 wheelchair spaces and 37 regular seats.

Prices are valid on weekdays and Saturdays. Ask for a quote for the holidays.

The guide will meet the group in the parking lot of Pajulahti Ice Rink. We continue by bus closer to the Seelammi shed, the final distance (approx. 500m) is taken along a forest road.

EXTRA:
Lunch tastes best when enjoyed outdoors. We also offer ready-made picnic lunches of your choice. What would it sound like, for example, special Finnish pancakes with vanilla curd and jam with coffee, or salmon soup with dessert?
Показать больше
Близлежащие гостиницы/жилье
Cottages
Расстояние: 9,1 км
Taivaanranta is a luxurious villa , located in a sunny place near the lake Kivijärvi. Up to 8+2 people can be accommodated in the villa. Taivaanranta is decorated in a modern style.
Accommodation
Расстояние: 13,2 км
A traditional, pleasant hotel along the main street of Lahti. Superior rooms are an excellent accommodation alternative for more demanding customers!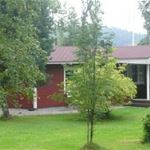 Cottages
Расстояние: 19,6 км
Kerttula is cozy wooden cottage, located in peaceful and quiet place on the shore of lake Vesijärvi. There is only 20 min drive away to Lahti, and a little bit more than 1 hour to Helsinki.